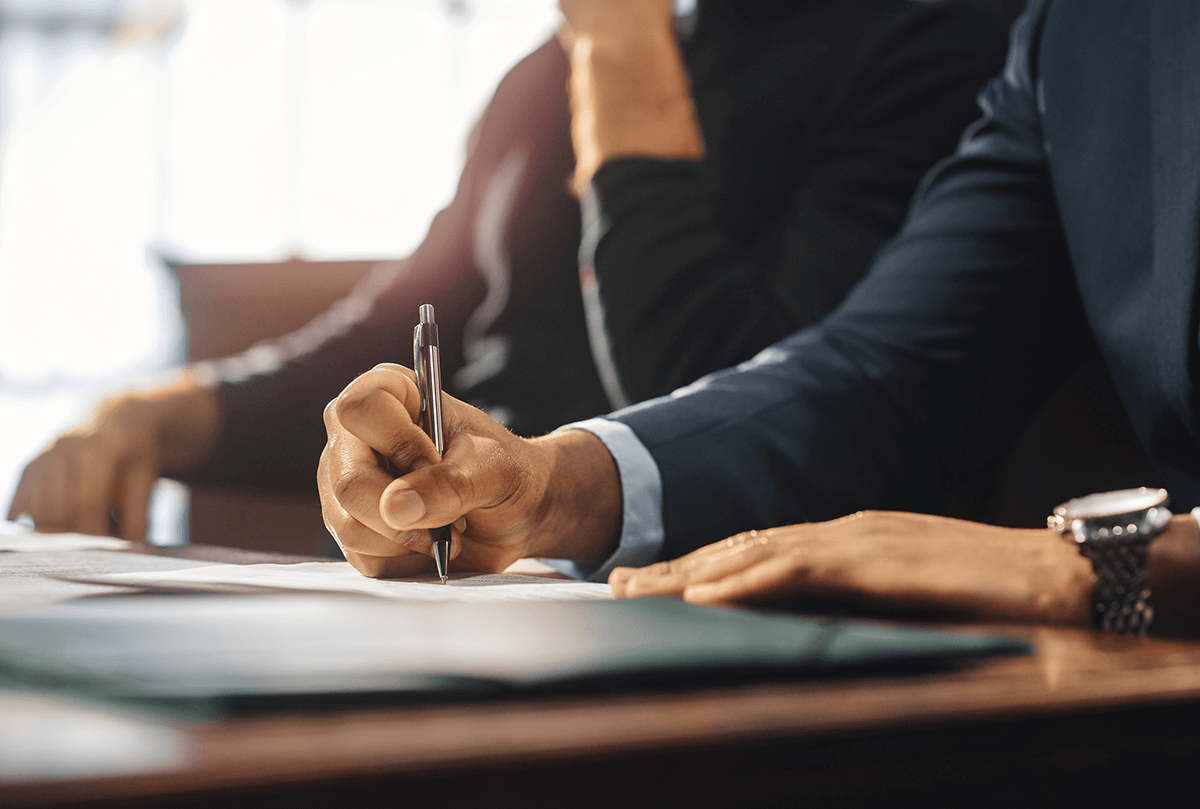 Moskovic & Associates, Ltd.
Moskovic & Associates, Ltd. is a law firm highly respected not only by its past and present clients but also by the attorneys and judges in the community. Determined, thorough, and attentive, the attorneys at Moskovic & Associates, Ltd. have earned a reputation for providing high-quality legal services, while representing clients with integrity. The attorneys are experienced and seasoned, and have mastered the delicate balance between knowing when to fight aggressively in court to pursue clients' interests, and when to draw on their excellent negotiation skills to achieve a favorable out-of-court settlement.
The attorneys have earned awards of the highest distinction for their command of research, writing, and oral advocacy. They adhere to the highest standards of professionalism and ethics. The firm separates itself from others by responding quickly, communicating effectively, promptly returning phone calls, updating clients on the status of their cases, and involving clients in the decision-making process.
For decades, the attorneys at Moskovic & Associates, Ltd. have been assisting individuals and businesses in the Chicagoland area, including Cook, Lake, DuPage, and McHenry Counties, with their legal needs in the areas of family law, business/contract litigation, personal injury/negligence litigation, landlord/tenant litigation, and appeals.
Services Offered
Many different types of cases fall into these larger areas, such as divorce, allocation of parental responsibilities (formerly child custody), parenting plans, child support, maintenance, paternity, parenting time (formerly visitation), property division, dissipation of assets, debt allocation, modification/enforcement of previous orders or judgments, relocation and removal, domestic violence and orders of protection, and prenuptial agreements in family law, individual and commercial contract disputes in business/contract litigation, and motor vehicle accidents, slip and falls, dog bite/Animal Control Act cases, medical malpractice, wrongful death and nursing home injuries in personal injury.
Many of these areas of law overlap. For example, divorce cases can involve issues relating to the division or valuation of businesses, tax consequences, and possession of property or real estate. Divorce cases can also require in-depth analysis of the personal injury and wrongful death claims in order to determine whether the value of the claim or recovery may be considered marital property subject to division, or rather, property acquired by inheritance or descent, which may be classified as non-marital property, and therefore, not subject to division.
What Sets Moskovic & Associates, Ltd. Apart
Many years ago, the attorneys realized that this interplay between certain practice areas, particularly divorce and business litigation, is undeniable. The recognition of this interplay led the attorneys to develop these practice area concentrations to best serve their clients under one roof.
Able to Take on Complex Cases
Moskovic & Associates, Ltd. has handled numerous complex divorce cases involving such interplay between these different practice areas, where their extensive experience and understanding of these various areas of law frequently helped clients preserve their rights to hundreds of thousands, and in some cases, millions of dollars which could have otherwise easily been overlooked. This is where the attorneys at Moskovic & Associates, Ltd. offer a unique advantage to their clients, in that they are knowledgeable in all areas that may touch and concern the clients' cases.
Returning Clients
The attorneys at Moskovic & Associates, Ltd. take great pride in the fact that the majority of their clients are referred by former clients, as well as numerous attorneys in the community who have entrusted their clients with Moskovic & Associates, Ltd. when in need of services outside of their area of concentration. In fact, several attorneys who have entrusted cases with Moskovic & Associates, Ltd. are former adversaries who represented an opposing party in a previous case. There is no greater compliment or more reliable endorsement of a firm's abilities than the high recommendations which come from clients who have experienced positive results, and attorneys who have the ability to recognize quality legal representation.
Resources & Knowledge
The firm is equipped with the staff and resources necessary to put forth the strongest possible case for its clients. This includes a solid network of experts and forensic professionals, including accountants. This network has been developed by Moskovic & Associates, Ltd. over many years to assist them in complex cases where one party is fraudulently concealing income or information, where the parties dispute the value of an asset or business, in cases involving disputes regarding the performance of tradesmen and professionals, and in personal injury, medical malpractice, and wrongful death cases, where medical experts are required in the presentation and proof of the case.
Reach Out Today
The attorneys of Moskovic & Associates, Ltd. take the time to talk with you about your case and clearly explain all legal options, adhering to the philosophy that the more informed the clients are, the better able they are to make educated decisions regarding their situation and to contribute to their own case to achieve their goals. The attorneys are dedicated to realistically assessing all aspects of every case, including whether to aggressively litigate a case through trial or settle out of court. In making this determination, the attorneys regularly evaluate the costs, benefits, and risks associated with these decisions, and communicate with the client to determine the best option for the client.